"Our proposal in a nutshell – From strategy to action
At every step of your development in Central and Eastern Europe, as well as in the CIS, you can rely upon us to establish the most efficient development strategy and successfully implement it.
Excellence is our constant concern. This is why, since we first began operations in Poland in 1999, more than 800 companies have trusted us.
In our pursuit for your success in Central and Eastern Europe, as well as in the CIS, we have set up local teams made up of consultants and associates in over ten countries.
These teams, capable of acting quickly from Germany to Russia, through Poland or Turkey, assist you with their proficiency, expertise and experience to provide you with operational solutions tailored to your needs.
Your success is our success.."
Patrick EDERY
CEO
Partenaire Europe
Europe Partner is an international business advisory firm specializing in business expansion in Central and Eastern Europe, as well as the CIS.
We provide support for companies at every stage of their international commercial and industrial development: from the formulation of a strategy until its operational implementation.
Our multicultural team, from highly diverse backgrounds, composed of engineers, industrialists, CCOs, financial experts, lawyers, company directors etc.), assist you in examining, developing and redefining your strategy up to its operational implementation.
Europe Partner strives to be a global benchmark in consulting and in operational support for business operations in continental Europe.

Europe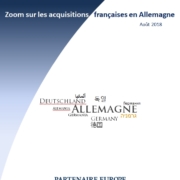 https://www.partenaire-europe.com/wp-content/uploads/2018/09/Zoom-Allemagne.jpg
756
539
admin
https://www.partenaire-europe.com/wp-content/uploads/2018/08/Logo-Partenaire-Europe-2.png
admin
2018-08-10 13:21:58
2018-09-20 13:31:00
Zoom sur les acquisitions françaises en Allemagne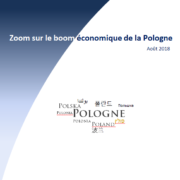 https://www.partenaire-europe.com/wp-content/uploads/2018/09/Zoom-Pologne.png
777
575
admin
https://www.partenaire-europe.com/wp-content/uploads/2018/08/Logo-Partenaire-Europe-2.png
admin
2018-08-10 13:21:37
2018-09-20 13:34:18
Zoom sur le boom économique de la Pologne

https://www.partenaire-europe.com/wp-content/uploads/2018/08/tvpinfo.png
135
135
admin
https://www.partenaire-europe.com/wp-content/uploads/2018/08/Logo-Partenaire-Europe-2.png
admin
2018-01-05 13:22:20
2018-09-20 13:58:03
Francuski przedsiębiorca broni Polski

https://www.partenaire-europe.com/wp-content/uploads/2018/08/lefigaro.png
135
135
admin
https://www.partenaire-europe.com/wp-content/uploads/2018/08/Logo-Partenaire-Europe-2.png
admin
2017-12-21 13:27:08
2018-09-20 13:53:12
L'injustice faite à la Pologne, un déni de démocratie
Partenaire Europe
Address : 75 Bd Haussmann, 75008 Paris
Phone : +33 1 83 62 99 74
Monday - Friday : 9h - 18h